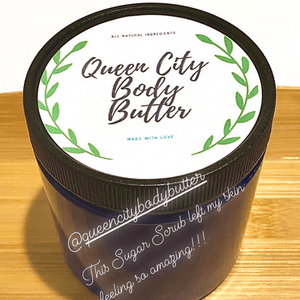 Luxurious handmade body scrubs crafted to perfection with scents of happiness you crave! 
Our handcrafted body scrubs are infused with LOVE and High ENERGY!
Helps restore moisture to dry skin.

 Moisturizer, dry skin relief and eczema.

Daily Luxury Body Scrub that repairs, nourish and renews your skin.
Ingredients:
Shea butter, Jojoba, coconut oil, avocado oil, vitamin e, essential and fragrance oils.
Best used during a shower to exfoliate and lock in moisture.

Use sparingly, a

little goes a long way.

Store in cool dry places.
Quality high performing cruelty free self care skin care that you will love!